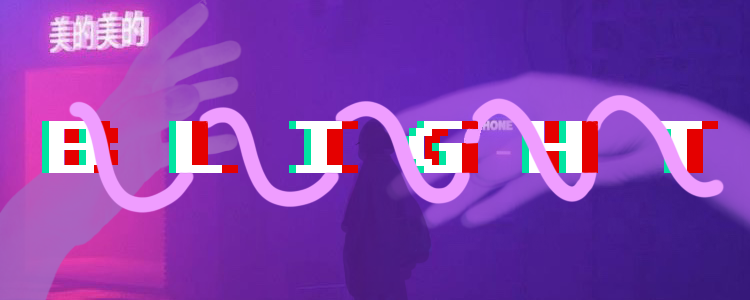 B L I G H T
A downloadable game for Windows and macOS
Will you help her?
SaVE mE
Blight definition: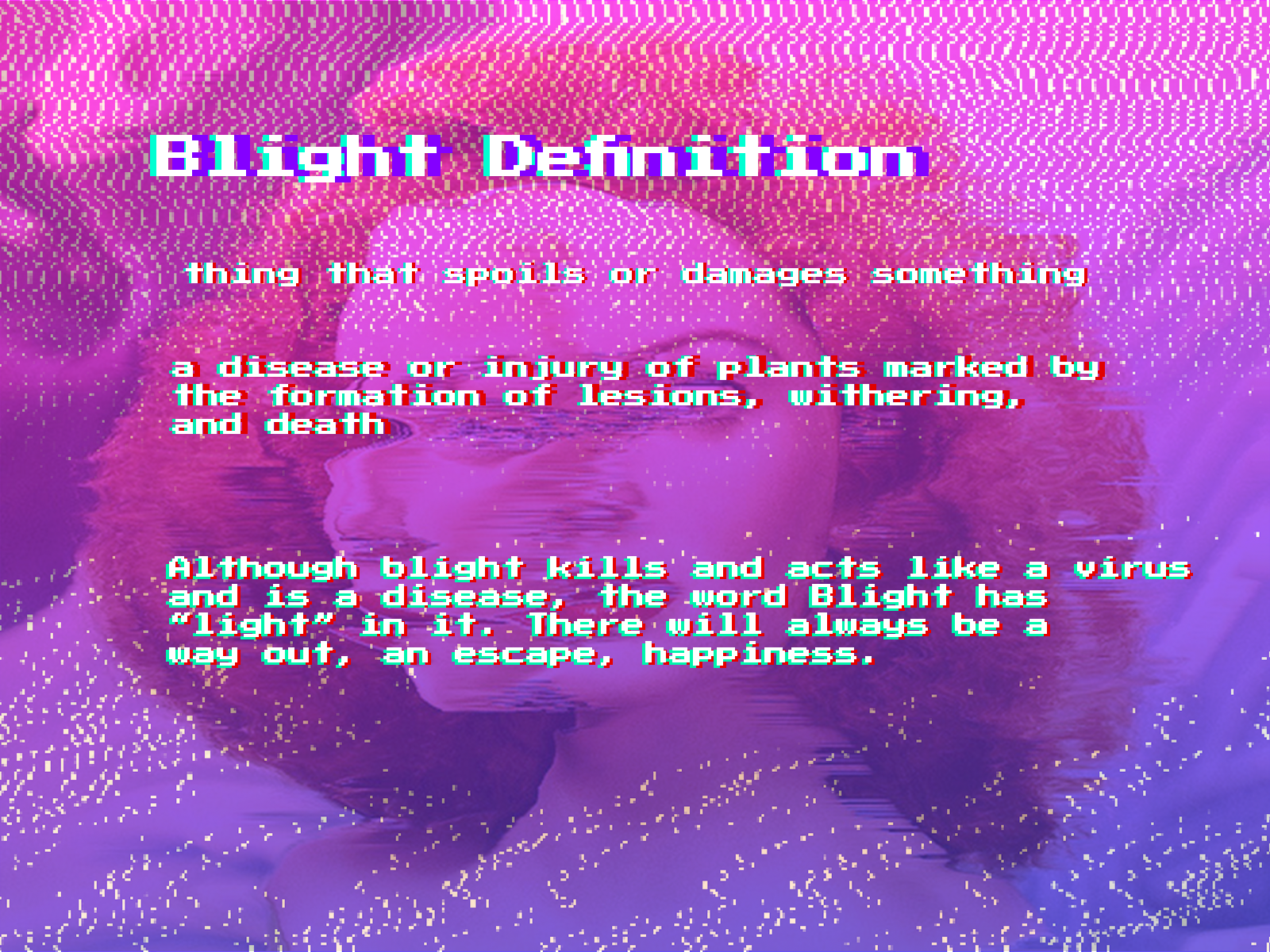 "WARNING: Mentions suicide, self harm, and death. Contains slight glitch effect."
・゜-: ✧ :-  -: ✧ :-゜・.・゜-: ✧ :-  -: ✧ :-゜・.・゜-: ✧ :-  -: ✧ :-゜・.

An Indie game that touches on mental illness and loss.
Read all text and learn about her inner thoughts and understand her story.
See from her perspective.
。・:*:・゚★,。・:*:・゚☆

☆ Story ☆
A sister loses her mute younger brother due to suicide. He'd be beaten and violated frequently in the outside world by other kids. They often visited the ocean together, at night. At night, there was no one to harass him. His sister stood and comforted him all the time.
Taunted by everyone, the fight the siblings had one night led to the end of her brother's life. Guilty, she blames herself for his death and develops unhealthy habits. Kill her inner thoughts and help her escape. Win the game and lead her to the "True Ending".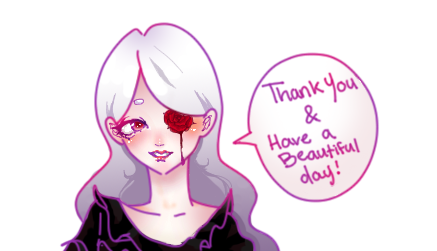 。・:*:・゚★,。・:*:・゚☆ 。・:
Created in two weeks: from the ground up with the help of:
UNITY, Foresight, and Art Center
Install instructions
INSTRUCTIONS:
When you download it, a screen will come up. From there just press : Play!
Recommended Graphic quality: Fantastic
When you reach the home screen, there will be 3 buttons. Click on options to change audio and see the controls. Click start to start playing the game after understanding the controls.
C O N T R O L S :
A = Move Left
D= Move Right
Space= Jump
K= Hit / Attack
Lead her to the "True Ending"
Thank you for downloading B L I G H T